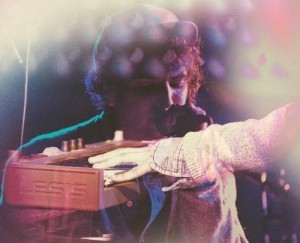 Trevor Powers found a voice for his chronic anxiety and the indescribable feelings swirling around inside of him in Youth Lagoon and the aptly titled debut album, A Year of Hibernation. When "Montana" first came my way I was instantly drawn to the dreamy melancholy floating out of the speakers. "July" has that same feeling; a song that, despite its intentions, builds a soundscape that defines a distant emotion more than creating a catchy melody. It's like something that would be piped in as your deathbed mind flashed through the disparate chain of memories that is your life. That's a pretty bold statement considering this Boise native is barely 20 and made this album by himself.
This is the second video directed by Tyler T. Williams who seems to have a knack for underscoring Powers' uncanny ability to build a slow song into an epic crescendo out of seemingly nothing.
Youth Lagoon – July from Tyler T Williams on Vimeo.