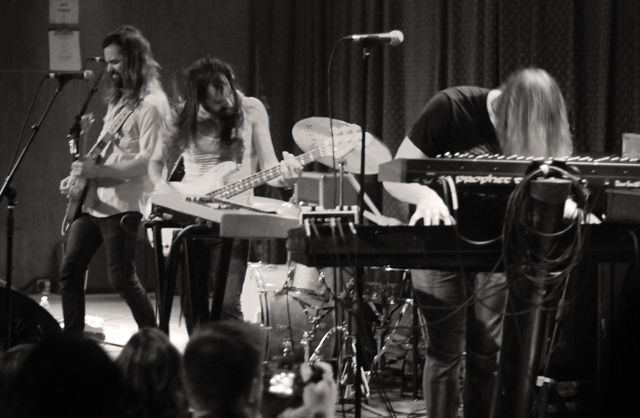 I've seen many shows over the years and Austin's  Bright Light Social Hour are one of the best bands I've witnessed live – and that's a bold statement. Their stop at The Social here in Orlando was certainly a highlight for 2012. They are closing out the year in Central Florida with a show on the 29th at The Social and a New Year's Eve blowout in Tampa at The Ritz. I caught up with these new found monsters of rock, blues, and psychedelia just before the end of the world (Pff, what a let down) to discuss Christmas gifts, going out in style for the apocalypse, rap cat, inspirato, jammin' out, and their hatred of Tampa (hahaha – just kidding Tampa – you win).
Roll call: Who are you and what do you do?
I'm Jack O'Brien. I play bass and sing with The Bright Light Social Hour, among other things.
Bright Light Social Hour? Sorry for being lame, but what is the origin of the name?
Curt (Roush – guitars / vocals) and I started the band in college, and at the time he was studying Indian activist Arundhati Roy, who described the activist's job as shining a bright light into the dark corners of society. We dug the concept but our approach and music has always been centered around community and gathering so we wanted to include something to that effect as well.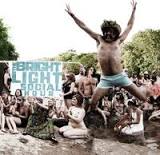 What kind of party is happening on your album cover and how do I get invited?
Ha, we just invited a ton of friends, brought a bunch of beer to the greenbelt in Austin and had a little day party. The photographer and art director took a ton of photos and we just put together our favorite ones. I'm pretty sure there are a few randos in there who just walked up, that could've been you!
It should've been me. I can rock the cut-off jorts.
I never checked out the band before the last show here in Orlando. You guys kicked my fucking teeth in (a bill is in the mail). This is how I described the sound:
"A hefty mix of the southern rock and eclectic pop of My Morning Jacket meets
the frenetic energy of Morning Teleportation. These four guys are sick – drums,
bass, multiple lead vocals, keys (mostly with organ sounds), and guitar are
spot-on. The show went from crazy, high energy jams to spacey, tripped out
interludes that supported smart, powerful rock n' roll with a twist of bar room
blues. Basically, they are all over the map but The Bright Light Social Hour does
it seamlessly and with ruthless authority."
How far off am I? How do you explain the band's influences and sound?
I dig it. Lately we've been calling it Future Southern Psychedelic Deep-soul, but we're probably the worst people to ask. We're serious students of music of all types. We love old soul, blues, deep-funk, house, electronic, I could go on and on. I went 2-stepping last night.
Live shows are vital for a rock band's cred, but nowadays, constant touring is a given. You guys seem to thrive on stage. Is that the case? Are you still at the point where it is an adventure and shows are fun? You know, every show is a step forward towards gelling the band and growing as a unit or has this sweaty two-hour, nightly commitment become a drag with heroin and handfuls of pills just to get you to normal?
Haha! No man we absolutely live for the live show! The goal is for both us and the crowd to leave exhausted and fully satisfied.
What inspires you to create music? Kittens?
The future. The South. Outer space. Oh, and Rap Cat fo sho:
Being in the early stages of the band and playing night-to-night, city-to-city and winning over new fans with every stop, what kind of audience inspires you – makes you feel like you've connected with them? The type of scene where it might not be a home crowd singing all the words, but a mostly new audience.
An audience with an open mind an open ears is always best. Someone we can pass the spirit energy back and forth with, let it grow as we go. It really builds a connection, but both parties have to be open to it.
Are there bands that you guys see or check out at shows and they get you fired up and make you want to play?
Yea definitely. There's an incredible 10-piece psychedelic Afrobeat band from Austin called Hard Proof that always makes us lose our shit. When choosing an opening band, promoters usually value someone with a good draw or similar sound to the headliner, but I think the best thing an opening band can do is get both the crowd and headlining band fired up; you gotta preheat the oven before you stick the meat in.
That's what she said?
The 70's rock, psychedelic, and blues elements of the band all lend themselves to jams. The album certainly showcases some jams, but how much of the live show is just free form, spontaneous noodling around song themes and how much of it is rehearsed departures? I guess I'm trying to figure out how you work together and sort of stretch out around your tunes.
Most shows there's not much total improv, more rehearsed departures that develop over the course of a tour. But when we get the opportunity to play a longer headlining set we love to just get weird with it and go some unexpected places.
OK, I've never been to Austin. I'm in town for 48 hours. What do I do?
Sunbathe topless at Barton Springs, catch a Big Lebowski quote-along with a great local IPA at the Alamo Drafthouse, eat some killer cheap Mexican food at Las Cazuelas on the east side and go 2-stepping at White Horse.
Are you bracing yourself for the Mayan prophecy of end times?
I tried to have an orgy but no one showed up.
Well, the guy at the door wouldn't let me in …
Speaking of end times, has Alex Jones ever ventured out of his bunker in Austin to check you out?
Had no idea he lived here.
Oh dude! Look him up. He's a bit of a sensationalist (understatement alert), but some of his core libertarian views underscore the message of Arundhati Roy
What do you want for Christmas?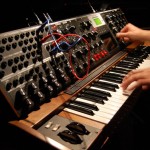 Jo: Moog Voyager XL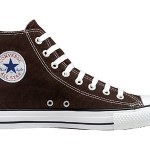 Jack: a new pair of Converse, my foot is sticking out the side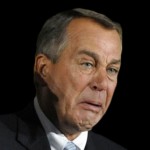 Curtis: a new Speaker of the House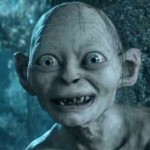 A.J: Gollum
OK, time to make some enemies. Being somewhat familiar with Tampa and Orlando, which city do you enjoy more? (It's ok to be honest. Everyone knows Tampa can be a little dirtbag-y and Orlando can be a little douche-y)
Looooove both but Tampa's a little closer to the beach…
OK, I can dig that. West Coast Florida beaches are tough to beat.
What is coming up in 2013 for BLSH?
We'll spend the first half of the year writing the next record, hopefully to release it toward the end of 2013. We plan on doing a lot of summer festivals and touring like crazy as soon as we finish up in the studio.
***
This band is built for shredding the festival stage, but if you can't wait until summer (and you shouldn't), it is my wholehearted recommendation that you SEE THIS BAND on December 29 at The Social in Orlando- GET TICKETS – or ring in the New Year right at The Ritz in Ybor City – GET TICKETS
Check Out the Bright Light Social Hour's Resolutions for the New Year over at Suburban Apologist
In case you need some more inspiration to get out and see these guys: