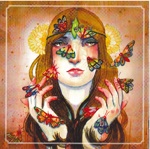 Is it just me being a harbinger of music to come or is this a trend that the masses are influencing? I find myself being drawn to more music with overt 60's derivations. Bands like Best Coast and Cults on the pop side then Tame Impala and new Smashing Pumpkins (see the latest "Spangled,"  "A Stitch in Time" or "Astral Planes") on the psychedelic front.
San Francisco's The Love Dimension oozes retro-rock glory. "Dark Night of Your Soul" floats on a cloud of organ notes, weed, and love grounded by fuzzy guitars and lead by Jimmy Dias's vocals – a sort of Eric Burdon tinged with Jim Morrison. In fact, TLD comes across like The Animals resurrected through the vessel of BRMC.  "Living in Atlantis" continues the garage barrage with a touch of The Strokes coursing through it.
"I Found Gold" adds a subtle twist to the psychedelic party by harkening the journeyman sounds of Johnny Cash with a quick strumming guitar and a drilling snare cadence whipped by brushes. It makes you feel like you're on the open road or walking into a Quentin Tarantino scene.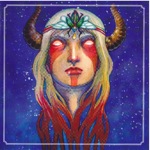 The Love Dimension walk a very thin line between derivative late 60's flower rock and nuanced hat-tipping to a bygone era with their slavish attention to genre. The token sounds of tambourine, Hammond organs, and fuzzed-out guitars loaded with reverb could, in the wrong hands, evoke the term, "knock-off." TLD manage to pull it off with grit and passion while re-introducing new ears to a straight-forward interpretation of rock n roll – something to be admired and noticed in a market of squawking electronic indie music.
Listen and Download The Love Dimension
Check out The Love Dimension's YouTube Channel