Said the Whale hopped in a van in their hometown of Vancouver to play a short series of dates through the U.S to end up in Miami tonight for a show at The Vagabond. For some inexplicable yet awesome reason, they played a free show at Winter Park's Austin Coffee and Film. These are Juno Award Winner's (kind of Canada's version of the Grammy) crushing a coffee house for freakin' free!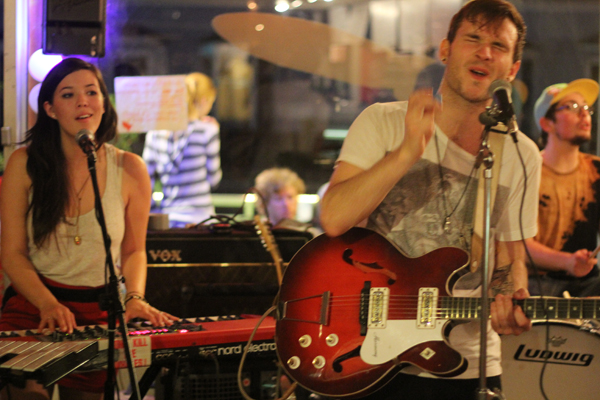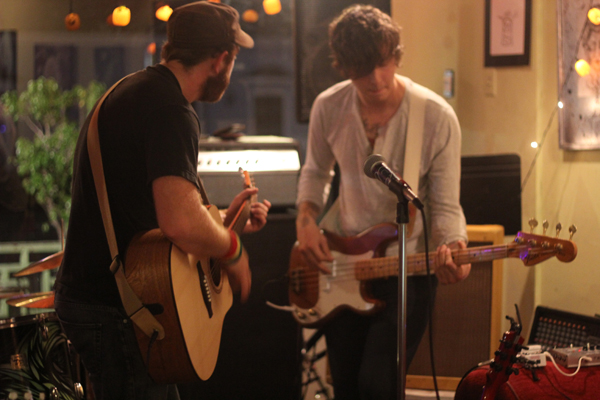 Besides being blown away by the weather (they noted, "It's nighttime and I'm sweating. I don't think I've ever said that" while I noted that I've said "It's nighttime and I'm NOT sweating" about 3 times in my life in central Florida) – they blew away a small but dedicated audience at this area art house coffee shop.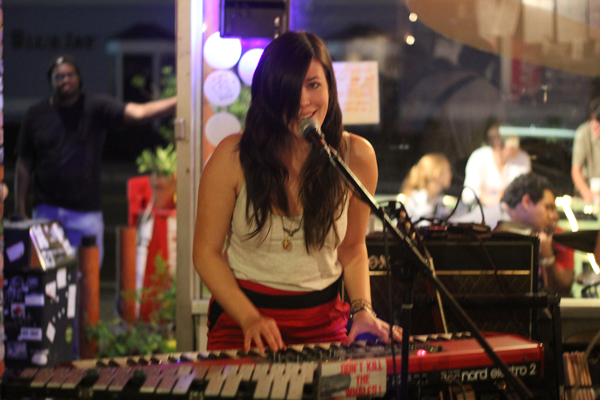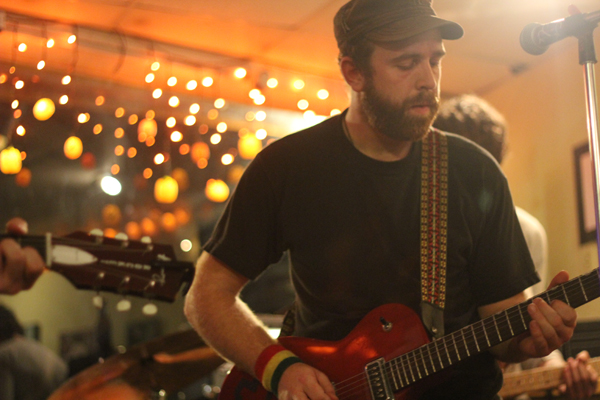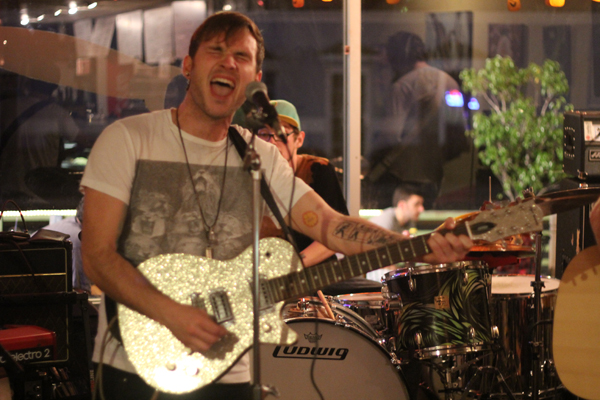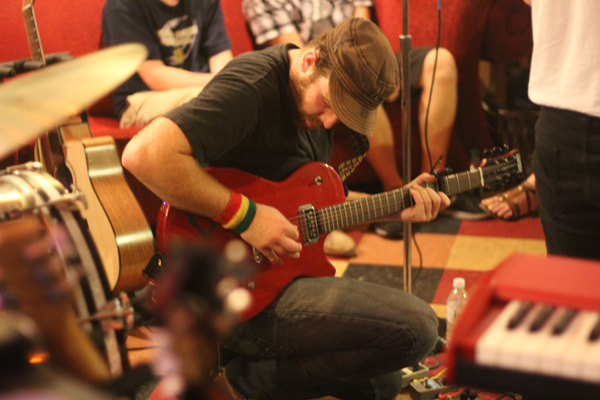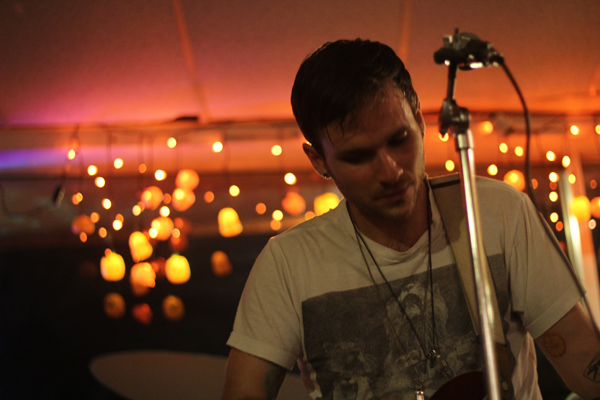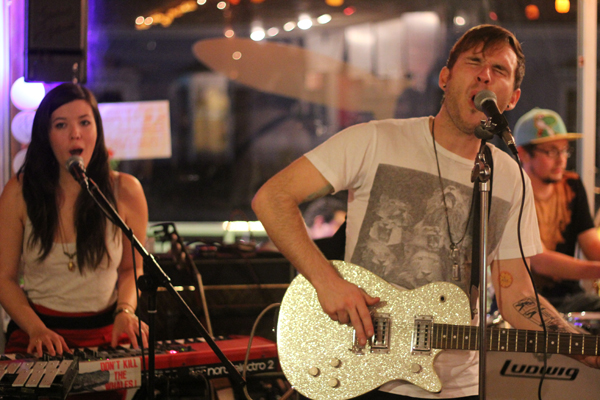 The shared lead vocal duties of Ben Worcester and Tyler Bancroft, keyboards, and female backing vocals of super yummy Jaycelyn Brown give them a sweet, melodic indie sound while their bruising rhythm section (Nathan Shaw on bass and Spencer Schoening on drums) and duel guitar approach lends some thudding rock to a sound that pulls from folk, pop, and indie rock.
Opening band, We are the City were also from Canada. They were a pleasant surprise reminding me of Mimicking Birds with their ability to swerve from tender and intimate to overwhelming on the heels of an explosive bag-of-bones Bonham-like drummer.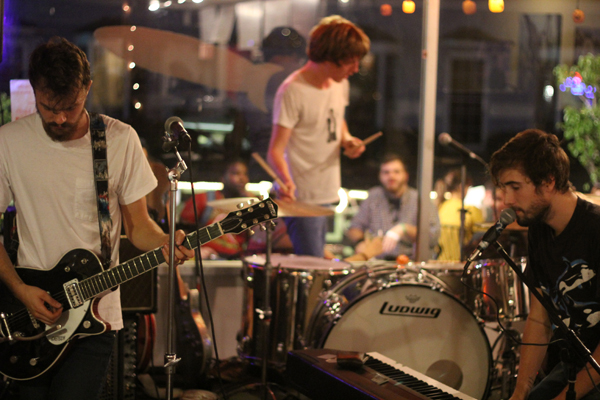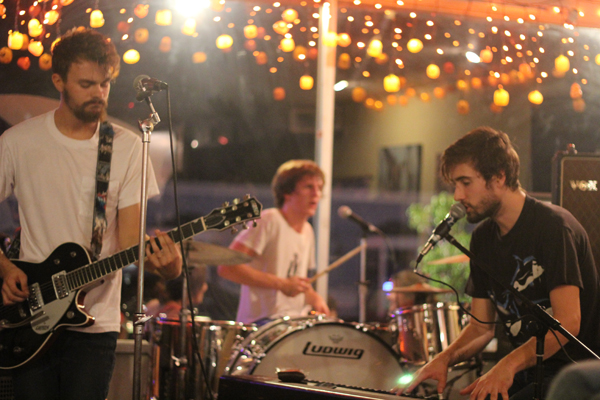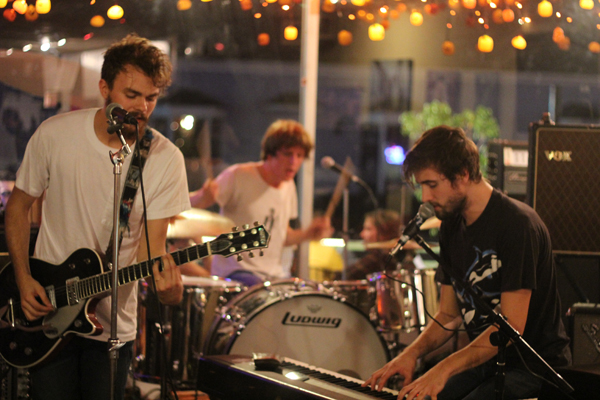 STW's EP, New Brighton, is due out in November and a yet to be titled LP will be out next year.
Visit We are the City on MySpace
Visit Said the Whale on MySpace, Facebook, Tumblr
See the my review on Tampa's award-winning music blog, Suburban Apologist