Early shows really get my panties in a bunch! I guess The Beacham really isn't a premiere concert destination, but Tabu living a double life as a sometimes-live venue.  So, arriving at 9pm, I already missed Active Child. Just as the lines at the door tapered around 9:30 M83 took the stage.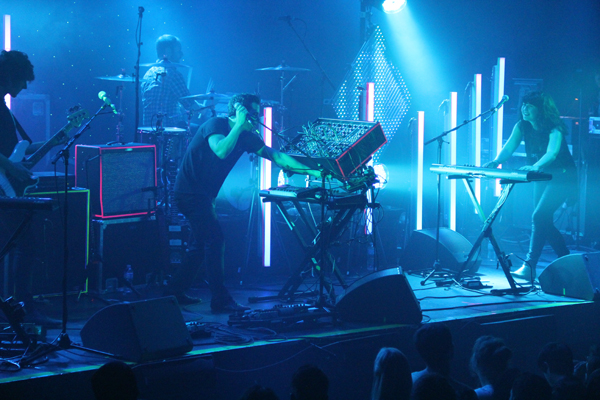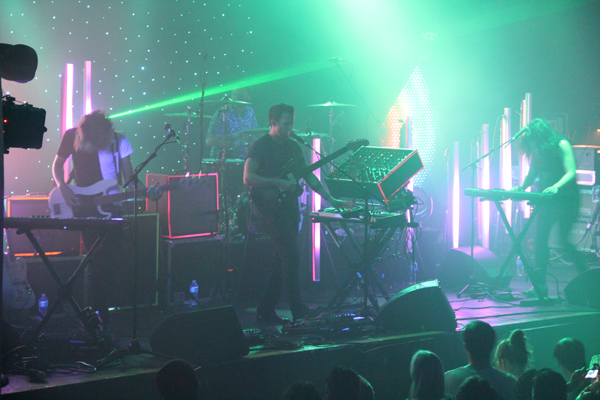 Set to an astral backdrop of shimmering stars frontman, Anthony Gonzalez, greeted the near-capacity crowd in some sort of grotesque Fraggle Rock alien outfit and we went apeshit. M83 is loud, real loud. They blended new wave electronica, arena rock volume, shoegaze reverb, and a psychedelic light show for a punchy little 90-minute set that sounded like AIR meets New Order.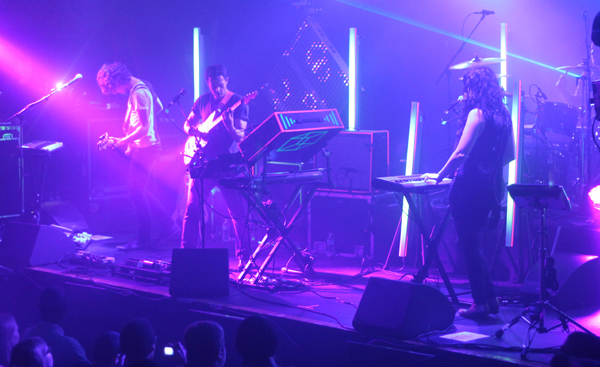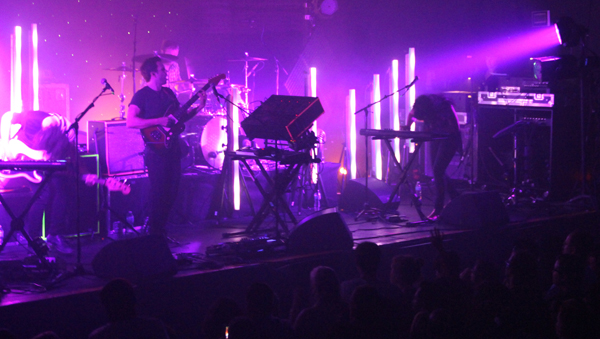 The band dipped into their latest release, the ambitious double disc Hurry Up, We're Dreaming for tracks like "Reunion," "Steve McQueen," and the subtle but stirring "Wait." The crowd soaked in every moment as M83 moved through classics like "Kim & Jessie," "We Own the Sky," and closing with the epic instrumental "Couleurs."
I was actually pleased they didn't play "Graveyard Girl" because it seems"tweeny." As the show ended, the audience roared and Gonzalez removed his guitar to sacrifice it to the rock gods. My only contention there is that I'm pretty sure there is a hard rule somewhere in the books of rock 'n roll that you cannot grind your axe into the monitors, hold it in the air then lean it against your amp as you exit the stage unless you've had at least two (minimum) face-melter solos. Other than that, they passed.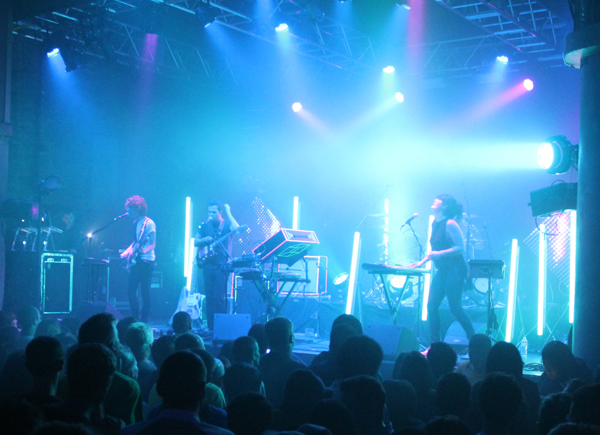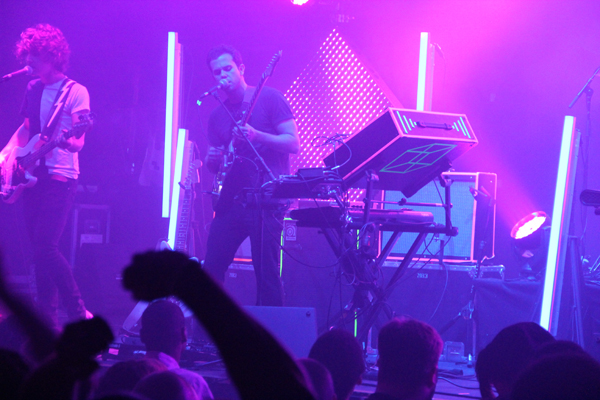 See the review on Tampa, Florida's best music website, Suburban Apologist