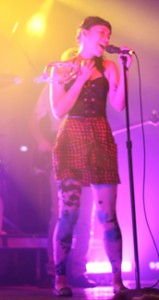 Door times for this show were pushed back because of the big Latin festival, Calle Orange, in downtown Orlando. So I go there about an hour early (Doors moved from 7pm to 9:30 pm) and had the great fortune to witness blocked city streets with piles of refuse and several drunken fights, bum fights, AND drunken bum fights. I may have missed AMC's Walking Dead last night, but I got the chance to actually live it for a moment!
I waited in line, enveloped by the fuming stench of full port-o-lets lining Orange Ave. in front of Firestone. The queue was subjected to a fine chemical mist comprised of an undefined fluid churned up from a thorough street sweeper and the fumes wafting from the septic trucks draining the wretched little plastic boxes. What is this Bonnaroo?!
Firestone's line was brutally inefficient because each person entering the venue was subject to a pat-down, ransacking of personal items, and anal probe that would make any TSA agent proud. They searched each pocket in purses, rummaging through personal goods including lipstick for … I don't know … bomb making material? This is Little Dragon we're seeing here, not Skrewdriver.
My disdain for life was defused by San Francisco's Tycho aka Scott Hansen. Although I hadn't heard Tycho, friend's were excited to see them and for good reason. This 3 piece was able to create powerful, ambient, melodic instrumentals on the spine of good drum work and a melding of synth, loops, and guitar: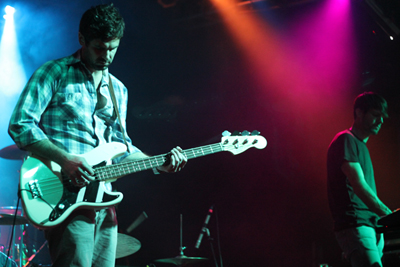 I've said just about everything there is to say about Little Dragon. They are a force live and although this show lacked some of the power, jams, and run time of their previous BackBooth experiences (being a snob) it was still another killer performance: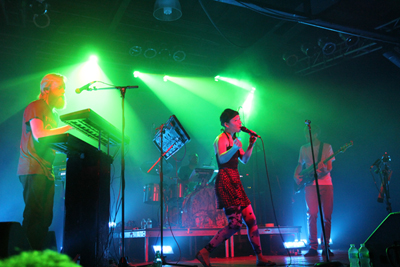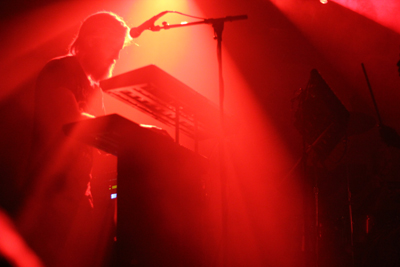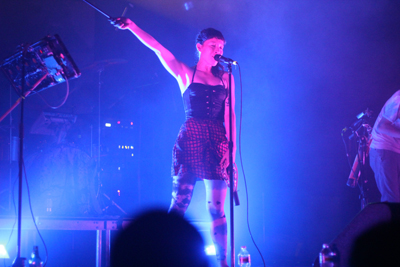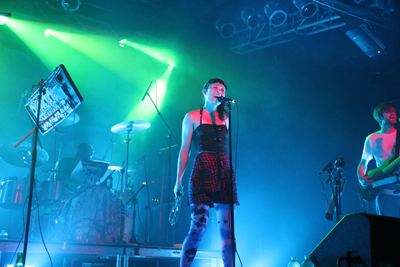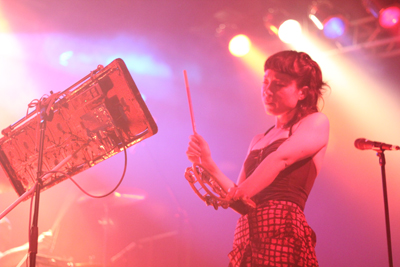 More pictures and video of Little Dragon at Suburban Apologist