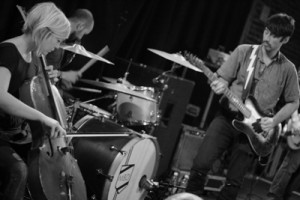 I know this show sounds like a thrash metal or grindcore show, but it totally wasn't. I called Bloomington, Indiana's Murder by Death and New York's O'death "Mumford & Sons for kids that wore black nail polish in high school" because they both take themes of Americana; country & western, bluegrass, and folk then blend them together seamlessly with splashes of alternative rock. They tell tales of the darker side, from whiskey drinking to lost loves that drown in a river.
O'death blew me away. Building from dark, goth-y folk to nearly doom metal by the end of the set they kept my attention all night. With ghostly vocals, banjo, and some killer fiddlin' O'death was both authentic and unique. I found the drummer interesting. It was apparent that he was holding back early. I could feel him wanting to blast into power punk. He executed with restraint, but as the set progressed he got heavier and heavier. He also had a pretty interesting set up with no hi-hat. Instead he had a tambourine mounted to the left and another rigged to his foot so he could tap tambourine with his left foot. He also had a ride cymbal with another, slightly smaller, ride cymbal sitting directly on top of it creating this cool, trashy hiss. I notice these things. Sorry.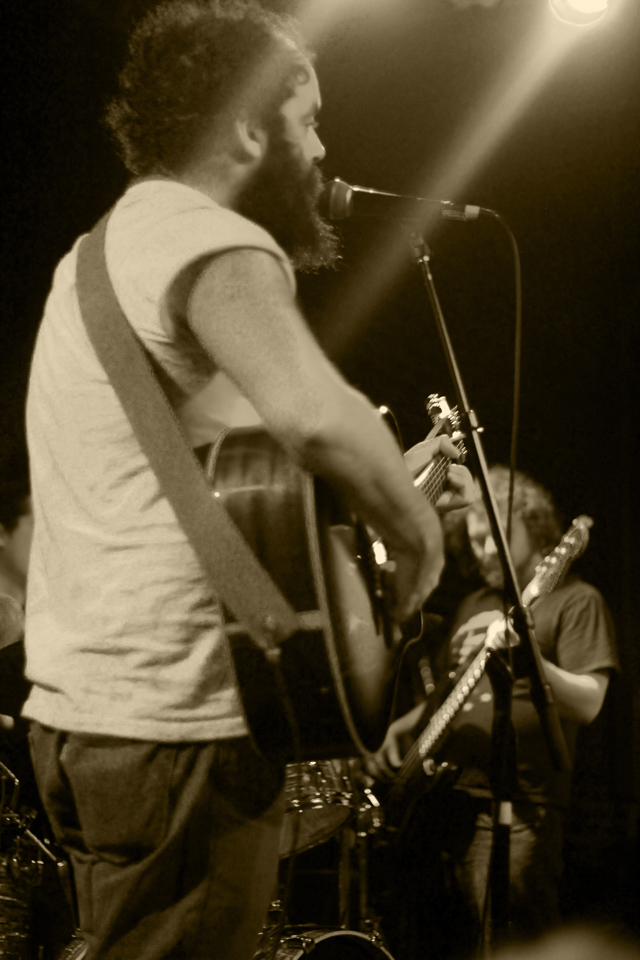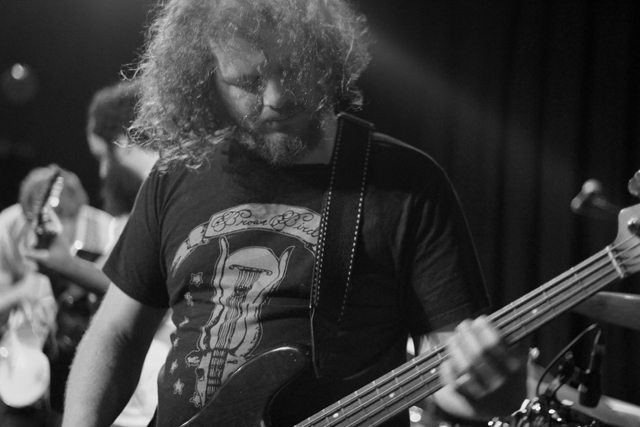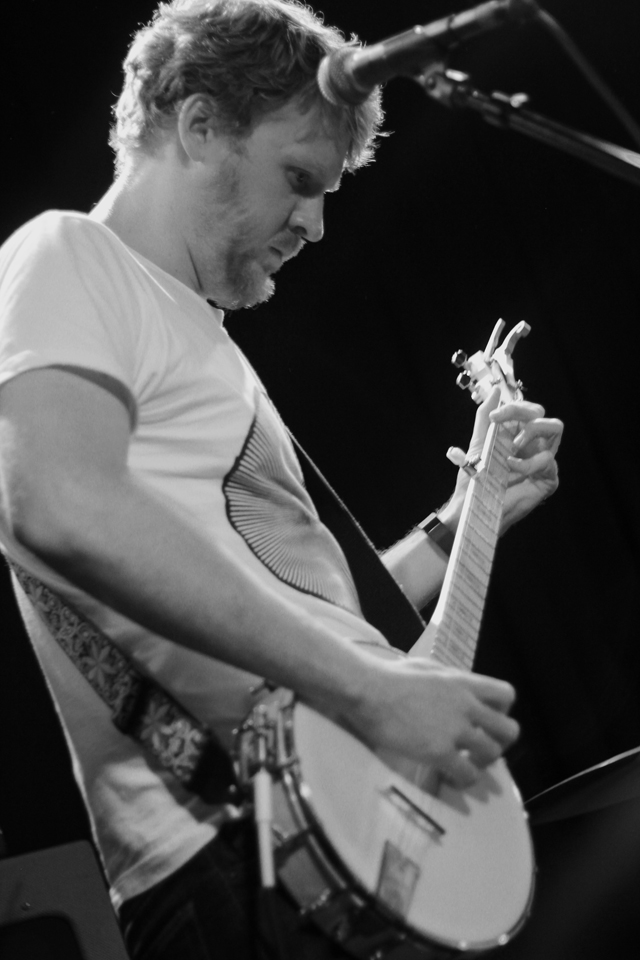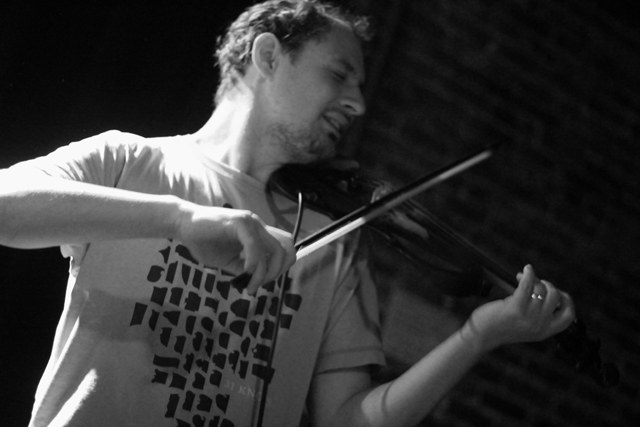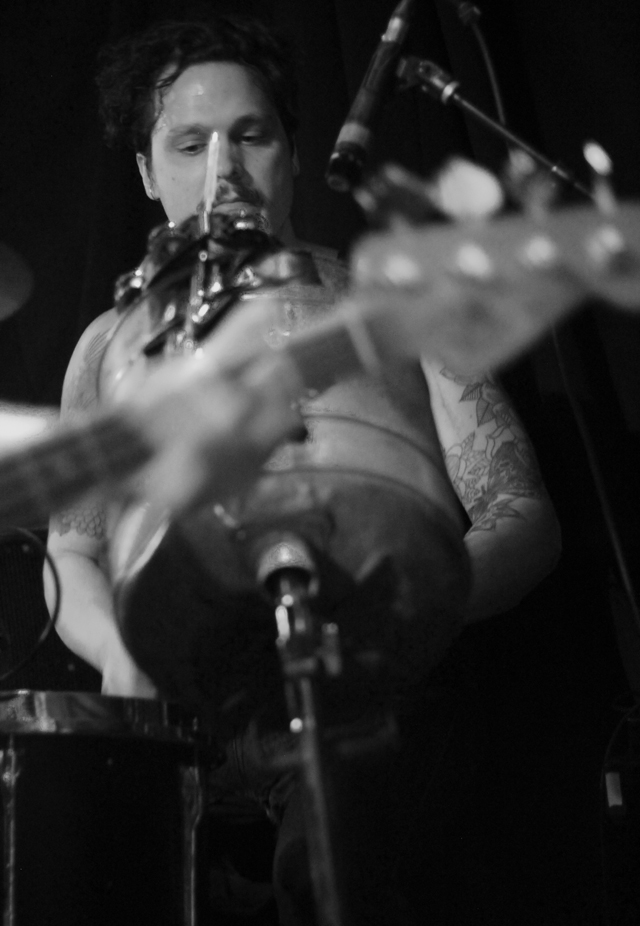 Murder by Death let go of some of their softer nuance to come out of the block heavy and loud. I have no problem with that! I've always been struck by lead singer's voice. It sounds dusty and old. I pictured a grizzled 60-year-old man in overalls. Adam Turla's voice is just so whiskey-soaked and wise that the face just doesn't match up. Cellist, Sarah Balliet balances out Turla's craggy voice and adds gothic ambience to their alt-country sound. I adore 2010′s Good Morning, Magpie, but the band threw a wild mix of songs from all six of their albums.