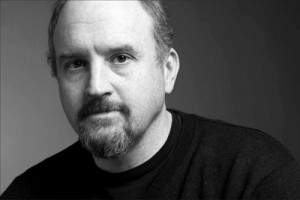 Due to my persistent brokeness, oldness, and overall lameness I didn't get down to Tampa for what could only be called the Woodstock of Comedy. Well, maybe Lollapalooza of Comedy. The Oddball Comedy Festival sees the titans of modern stand-up on the road and playing amphitheaters across the US. Tampa kicked off the tour. What's better than seeing silver-tongued, misanthropic geniuses on opening night with a format and venue that is largely foreign to them? Seriously. What would be misfires and awkwardness on a band's first night would only fuel the comedic fires of some of the sharpest comedy minds of this century (It's only 2014 soooo…).
It may seem strange to perform stand-up in an amphitheater but I'm sure the line-up delivered. Tampa didn't get the genius of Bill Burr, Sarah Silverman, Amy Schumer, or Dave Attell, but they did get big papi, Louis CK, along with Maron, Hannibal Burress, Chris Hardwick, and Aziz to name a few.
If comedy in an amphitheater doesn't get you going don't miss:
Jay Mohr, September 20, Straz Center
Nick Swardson, October 1 at Bob Carr 
Jim Gaffigan, November 28 at Hard Rock Live 
Some Great Comedy Shows in Central Florida Over the Past Two Years
I've been sitting on these recordings for awhile now. I don't have any problem sharing music from a concert. I think it fires people up because they like to hear songs more than once and see bands play. Comedy can have a bit of its thunder stolen if you hear the whole hour before you go to the show and see 95% of the same material again. Two out of three of these shows have had their hour-long special come and go. Dave Chappelle is the only one who hasn't had a special yet, but I think his 2013 tour was more of a soft dive back into to the biz than it was shaping a new hour of material for an HBO special.
This is Louis CK live from The Straz Center in Tampa from November of 2012. It's great because you can actually hear parts of Oh My God! being worked out and toyed with leading up to that comedy special:
Dave Chappelle came out of nowhere and hit the road for a large portion of 2013. The flow was loose and open as Dave told stories, worked through new material, and riffed off the crowd at Melbourne's King Center:
Jim Breuer played the weirdest venue. I saw a list of intimate shows as he swung through Florida beach towns. I was able to catch him at the Treasure Island Yacht Club where he performed to a packed room of well-to-do 50 and 60-something club members. He toned down the heavy metal anecdotes and improv'd some material about the, um – unique audience and setting. You can also hear bits of his latest special, … And Laughter for All: