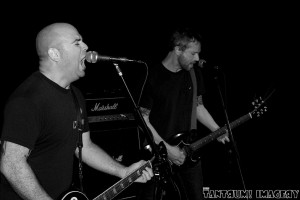 Local punk music is not usually something I get into. I mean, I love the music and the fact that it's out there; it means people's heads are in the right place and music isn't completely losing its balls, but local punk acts are generally too numerous to sift through for the gems. Local punk bands become local rock bands once they develop some dynamics and grow more adept at crafting melody. Rarely do purists polish their sound to be a true, solid punk act. But, now the current socio-political climate is begging for punk music to rip through and amp up awareness and angst.
My desire for antiestablishmentarianism led me to Grave Return. This band is a culmination of years of local circuit experience. Members have been in bands like Racin' for Pinks and The F Pipes to The Shaking Hands and Shyster. It's not that Grave Return is highly political or anything, but their sound is steeped in classic SoCal spirit. They cite Adolescents, Descendants, and Agent Orange among others as influences and the first-wave California punk shines through on songs where Guitarist / Vocalist, Matt whiting takes the lead:
Most of the buzz is around Grave's SoCal leanings, but I also hear dashes of northeastern punk like Dropkick on anthemic tracks that Vocalist / Guitarist, John Grimaldi shouts through. GR mixes the right portions of classic influence, modern cues, and loving spiritual guidance from Jamie Gillis to create a powerful and resonant brand of music.
The band is currently on hiatus as drummer TJ Weeks awaits the birth of his daughter. They will be smashing faces again in October.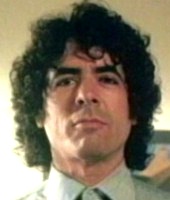 MORE AWESOMENESS FROM GRAVE RETURN:
Follow Grave Return on Facebook
Listen to Grave Return on SoundCloud