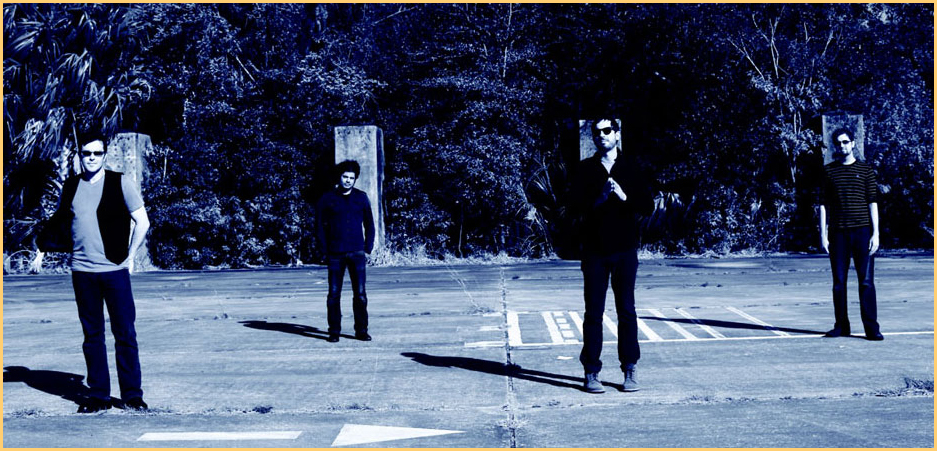 Your Tomorrow is a smart, polished, and dreadfully sad collection of music. The album surges out of the gate with a single-worthy tune in "You Were Only A Song." Despite the charging bass and pitter-patter of the floor tom driven rhythm, the core essence is almost mournful. Even moments that seem somewhat uplifting come across as sorrowful. When singer, Duke Crider, belts "Hallelujah / We can begin again / Hallelujah / We can begin again" - first as a croon then as a howl – it sounds like a moment of redemption or triumph, but feels like a desperate cry. The entire album plays like brokenhearted critique of a lingering past love.  It's a clever mix of passionate catharsis wrapped up and energized in swirling waves of atmospheric guitar and piercing rhythm; a polished alternative pop feel that disguises the melancholy weaving through the lyrics.
Tomorrow really starts to dig its heels in when another power single, "Close My Eyes," slides into the title track. "Your Tomorrow" starts with a delicate organ intro and transitions to a soft guitar melody before the vocals, drums and bass drop in. Luis Meija's layered and technical guitar work hints at mid 90′s Jonny Greenwood throughout the album, but slaps you in the face on this track. Following the chorus – at nearly the 3-minute mark - is a quiet shift led by a Bends-ish, reverb-y guitar progression. Distant strings and light piano notes accompany the guitar until it roars back along with layers of Crider's howling vocals screaming over each other.
Following the albums title song is "Stones," which to me signifies a transition for the band. The album is rock-solid, but "Stones" is some next level shit. Your Tomorrow is a testament to why PJA is doing so well and to their staying power, but "Stones" is the type of song that begs the question; why aren't they world famous?