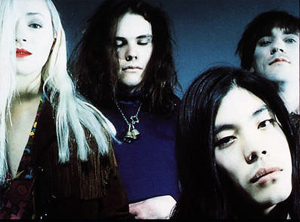 While the Smashing Pumpkins do a mini tour behind Oceania and release free music from their vast back catalog via the Smashing Pumpkins Record Club, Billy Corgan is remastering all of their previous albums. Sometimes a remastered release from the digital age seems pointless, but Corgan has put together some pretty sweet packages in the first two releases of their debut Gish and the seminal alt-rock masterpiece, Siamese Dream.
Both of these albums embodied Butch Vig's relentless pursuit of perfection with Corgan's relentless pursuit of rock glory. I fell in love with these records because they were so "BIG." It always sounded like there was too much sound tearing through the stereo – like there was not enough speaker to handle the over-the-top, machine gun attack of Jimmy Chamberlin and the searing avalanche of Billy's shoegaze meets 70's rock wall of guitar. The remasters just work to emphasize a sound that is as groundbreaking today as it was 20 years ago with crystal clear reproduction.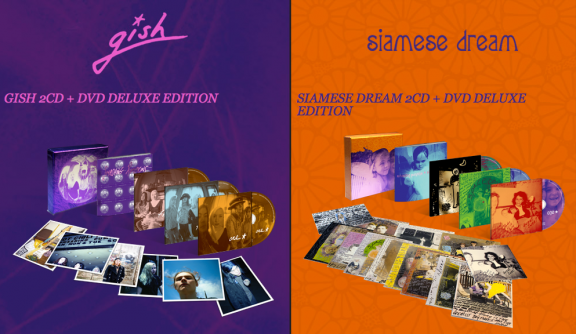 The reissues are great, but the real pleasure is in the extras. Each album consists of three discs now: the album, a second disc of 18 mastered b-sides, unreleased demos and alternate takes, as well as a concert DVD. The Gish bonus disc contains a series of Gish-era recordings that may be familiar to longtime fans. The epic "Starla" and chunky "Plume" get the 2011 mix treatment while bedroom demos for "Daydream" (with Billy doing vocals instead of D'arcy) and the searing "Bury Me" see the light of day for the first time.
"Hippy Trippy" ("Crush" Box Demo) Previously unreleased
[media id=70]
The DVD sees a Smashing Pumpkins that offered the perfect alt-rock antithesis to the Seattle sound. The Pumpkins provided something for metal heads that grew out of the hair bands of the 80's, but weren't completely smitten with 90's grunge. They blended the dark romance of 80's mod music like The Cure and The Smiths with big 70's guitar rock like Zeppelin, Boston, and Sabbath. This pre-Gish concert at Chicago's Metro has a longhaired Corgan and company waling at full volume with all the fire and innocence a band on the rise can deliver.
Siamese Dream disc 2 is a sublime mixture of rarities and fully mastered versions of underground favorites that had me simultaneously air-guitaring and weeping (much like I listened to them in my teens). It felt like a new Pumpkins album circa 1994. An unearthed electric, full band version of the song "Siamese Dream" and a remixed "Moleasskiss" along with the crunching demos of "Today" and "Hello Kitty Kat" reveal a thundering rock band that could crank out anthemic face melters with ease. Although both "Moleasskiss" and "Hello Kitty Kat" are available on an underground 5-disc set of lost Pumpkins' songs called Mashed Potatoes, they are mixed to full album-worthy, speaker-thudding glory for disc 2.
The Siamese Dream concert DVD sees the Metro again, 2 years later, as Siamese Dream is released. The band now has swagger and is on a mission as the genre-fusing approaching went from description to the definition of the Smashing Pumpkins sound. Cocky and combative, Corgan bruises a packed audience with a ferocious set as the Billy / Jimmy alliance codifies its signature attack.
Read my review on Tampa's music blog, Suburban Apologist