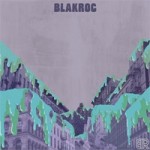 Not since the Judgment Night soundtrack has rock and rap got along so famously. Ha ha, no really, the Blakroc album is solid. This project is the brainchild of bluesy garage rockers, The Black Keys and producer Damon Dash. Together they enlist some hip hop heavyweights to bring a snazzy array of rap tunes with a unique delivery: Raekwon, RZA, Pharoahe Monch, Ludacris, Q-Tip, Mos Def, and even Ol' Dirty Bastard rises from the dead for a posthumous recording.
Along with the rest of the world, Dash became huge fans of The Black Keys and sought to work with them. Their collaboration along with the all-star hip hop cast creates a dark, edgy, and rough feeling recording. Pharoahe Monch and RZA get together on "Dollaz & Sense" where the organic rock instruments blend with hip hop elements and the musical changes add depth and texture to what would otherwise be just another rap.
'Why can't I forget him" features the neo-soul sounds of Nicole Wray in a song reminiscent of Morcheeba's electro-soul grooves. The album leads off with a favorite rap (and male) topic, "Coochie." Wu Tang's ODB pulls a Tupac to rap with Ludacris on this hardcore track. ODB's rap on this song is a carry over from Ludacris' Pre-release Therapy Mixtape and applied to the Key's backing music. Mos Def brings a lazy mush-mouth style to the chill "On the Vista." and RZA's dark "Tellin' me Things" is one of the stronger tracks.
Being a fan of rock, it's nice to hear raw guitar elements layered throughout to take the place of loops and other electronic gear. A big, fat bass drum sound melding with a 4-string bass creates solid rhythm and that danceable impact regular hip hop possesses. The assembly of true hip hop talent and The Black Keys raw, bluesy, garage sound come together in a well-rounded package.
Originally appeared on REAX Online, January 21, 2010