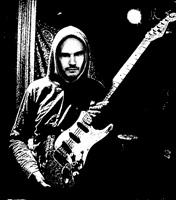 In usual fashion, Billy Corgan is cranking out music and wading through a pile of projects. In addition to getting behind a wrestling promotion venture and very slowly releasing the 44 free online tracks for Teargarden by Kaleidyscope as well as putting the final touches on the album-within-an-album, Oceania (Due out in November), he is also digging through the mighty SP's vast archives. They are putting out remasters of their original albums that will be augmented with extra discs that include demos, alternate takes, live performances, and unreleased music from each record's era.
If you enroll in the Smashing Pumpkins Record Club by visiting their home page and leaving your email you will immediately get a demo version of "Drown." You will also be able to find this raw, mean-ass instrumental demo of "Geek USA:"
Smashing Pumpkins — Suicide Kiss Geek No Vox by Smashing Pumpkins
This project will connect fans with loads of free material as it is uncovered in addition to the remastered sets for sale. This could prove to be a massive amount of music. As fans of SP know, most songs have several alternate versions and for every one song that makes it to an official album there are dozens of others that don't. What makes this exciting is that SP b-sides are just as epic as their album material. "Starla," "Plume," "Bye June," "Chewing Gum," "Drown," "Slunk," "Meladori Magpie," "The Aeroplane Flies High" and hundreds more are considered b-sides.
This is the first version of "Here's to the Atom Bomb" which appeared on the original free Internet album, 2001′s Machina 2: The Friends and Enemies of Modern Music and again on Judas O: B-Sides and Rarities. This is the rockin' version:
"Here's to the Atom Bomb" by Smashing Pumpkins
Here is the more new wave-y alternate take. In addition to the musical approach, this version also has alternate lyrics. Despite these changes it is still the same song at the core. This is what I mean about how much stuff could possibly pour out of this SPRC project.
"Here's to the Atom Bomb" (alt) by Smashing Pumpkins
NOTE: I actually stole the name of my blog from this version: "With Kisses and Noise / Now they belong to you all." I feel like I have to put that out there because there is a song by The Used called "Noise & Kisses" and I dread the mistaken connection.